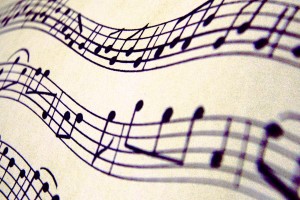 Today I want to share some practicing tips with you that come from an article in The Bulletproof Musician blog  by Dr Noa Kageyama.
Athletes, like musicians, always look for ways to improve their overall performance.  In the case of England's Team Sky, manager Dave Brailsford and the team decided to improve every aspect of training – from nutrition to ergonomics to psychology –  by a mere 1%.  Using this technique, which they call the "aggregation of marginal gains," the team was able to dominate the Tour de France (the first time English riders had ever won!).
This really does relate to practicing music.  What does that mean for musicians, and our practice?  Here are some questions from Dr. Kageyama to get you thinking:
From the practice room to the stage, what are all the ingredients involved in a successful performance?
What could you do to improve each area by 1%?
What if you practiced performing non-judgmentally for 5 minutes every day? Practiced sloooowly for 5 minutes? Spent 5 minutes playing your instrument just for fun? How might you reduce tension by 1%?
Or even in areas of your life off-stage, what could you do to enhance the experience of each day?
What might change if you wake up 5 minutes earlier and give yourself an extra few minutes to enjoy your tea? Or if you give a genuine compliment to someone, once a day? Smile at 1 person every day? Write down 5 things you're grateful for, just once a week?
What one thing might you try this week?
Read the whole article here for the inspiring story of Team Sky.  Do you have any other ideas about how to apply this to your musical practice?  I'd love to hear them.
Subscribe here to receive notice of new posts and pages:
Photo by Chance Agrella, courtesy of and copyright Free Range Stock,

www.freerangestock.com

.