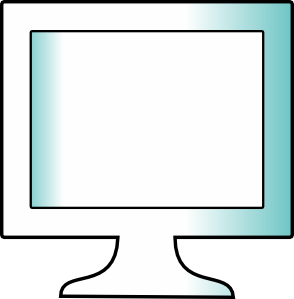 Ah, the internet . . . a wonderful playground of cutting-edge technology for music teachers, tools to make teaching easier, more fun and more creative! From enabling remote teaching (Skype anyone?) to putting music theory drills in the hands of students, to the live harp performances on YouTube, the internet has changed how we teach music. Here are a few of my favorite tech tools for music teachers.
Music Teacher's Helper
Far and away the most valuable piece of internet technology for music teachers and the tool I use most as a harp teacher is Music Teacher's Helper (MTH). A service originally started by a music teacher for his own needs, it covers every big and little aspect of having a private studio.
Before I found MTH, I had a digital calendar, a paper calendar, an email list of students, a rolodex of student contact information, a spreadsheet to track student payments, another spreadsheet to track business expenses, files of resources to email or print for students, and lots of sticky notes and bits of paper to help me remember what I needed to do and where everything was. At tax time, it took me days to find all the information I needed and compile it.
I don't know about you, but my memory is not getting better, and I hate tracking all the little business details that go into running a teaching studio. I stumbled upon MTH and started with a free trial. At the end of a month, no one could wrest the service away from me for love or money.
I have a central calendar for all my lessons; its syncs via RSS feed with Google Calendar so the rest of my family can check it, too. I can block in free lesson times, block out vacation time, and never wonder about what is scheduled when.
Why? Well, quite simply, it does everything for me, letting me focus on what I do best, which is teach harp lessons!
Once my students log in, they can see my studio announcements, see and download any files I wish to share, look at their account balances, see their upcoming lessons, cancel a lesson, pay their bills, log their practice, and find my contact information and a map to the studio.
At tax time, I run a report in MTH. One button, and there are all my income and expenses for the year, totalled and ready for the tax preparer. I've used MTH since 2010, and I can't even conceive of going back to my old "systems". That's why it's number one on my list of can't-live-without technology for music teachers.
Everyone is eligible for a free trial of 30 days from Music Teacher's Helper. However, if you sign up here, you will receive 20% off your first paid month, and support my work on this site at the same time with a small commission.
If you'd like to see my public studio site at MTH, you can do so here.

Online Theory & Practice Tools
Nowhere has the internet revolutionized teaching more than in the practice of music theory. If you haven't taken advantage of the newest technology for music teachers available in this area, you and your students are missing out on some amazing resources.
Not only can students reads about thorny topics from every angle, but they can practice their skills in a way that is more effective–and much more fun–than the traditional flashcards, worksheets, and note spellers. One caveat: I think the traditional methods are still crucial, as they involve writing. I encourage my students to drill music skills in multiple ways to "make it stick."
Here are some of my favorite wonders of technology for music teachers in the music theory and practice category (all links open in new tab or window):
MusicTheory.net, a comprehensive resource with lessons and drills. (And for those with smartphones or tablets, there is a companion app called Tenuto). Another comprehensive site for theory: Teoria.
The Music Counting Tool, an ingenious device that allows a student to enter the notes of a tricky rhythm and hear it counted and played back for them.
A favorite site for explaining how to count rhythms, courtesy of Total Guitarist.
Metronome Online, MusicMaker's Online Tuner, and Piano Online, terrific tools for the student without real (or smartphone) alternatives.
How about a one-stop shop for all sorts of musical tools?  Check out this free Suite of Music Tools and Resources from the Australian Music Teacher Network.
Interactive Circle of Fifths allows students to see keys with their chord and scale families in action; it's a software version of the classic chord wheel.
On the other hand, this Circle of Fifths site allows students to click on any key and see the notation of its major scale with some explanatory text.
This source for Blank Sheet Music allows all kinds of customizations (clefs, key signatures, time signatures) in printable sheet music, available to freely download.
Have I missed your favorites? Please tell me about the best tools of technology for music teachers (and students) you've discovered.
Subscribe here to receive notice of new posts and pages:
Save